Odlo Sports Group is a Swiss sports clothing brand founded in 1946 in Norway, specialized in technical sportswear. The brand offers consumers a broad range of premium and high-quality products based on The Art of Layering.
This project was in collaboration with Fulljet agency who is managing the branding and Chinese market penetration. They chose to team up with IT Consultis for our expertise in developing the right digital tools for the Chinese market.
Launch it
IN BRIEF
Drupal development

Link to TMall shop

China focus

Baidu Tongji analytics integration

Store locator

Interactive map (Amap api)

Geo-localization

CSV import of products

Ajax
DEVELOPMENT
IT Consultis developed a Drupal website targeting the Chinese market.
The brand wanted to keep a unified UX and UI across all its websites so we kept the same design and flow. However, Odlo's main website was developed under Magento so although we had the CSS base to work on, we had to rewrite most of the modules to PHP for Drupal.
Establishing the foundations of the brand in China

For this newly established brand, it was imperative that we give an extra care to branding and O2O (Online to Offline) tools.
For the branding, the blog has been polished to stage the great pictures Odlo's editorial team has, while text content is revealed into accordions.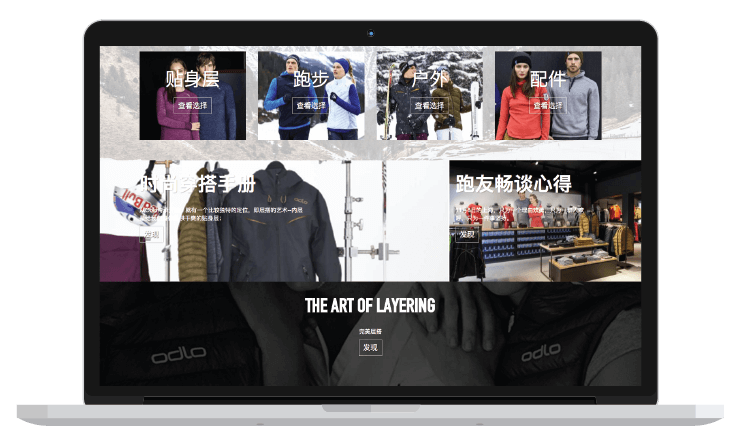 For the O2O part, we've implemented a store locator with an interactive map and a geolocalization feature using Amap and Openlayers to present all selling points available across China, and give directions to users who want to feel the products in real life.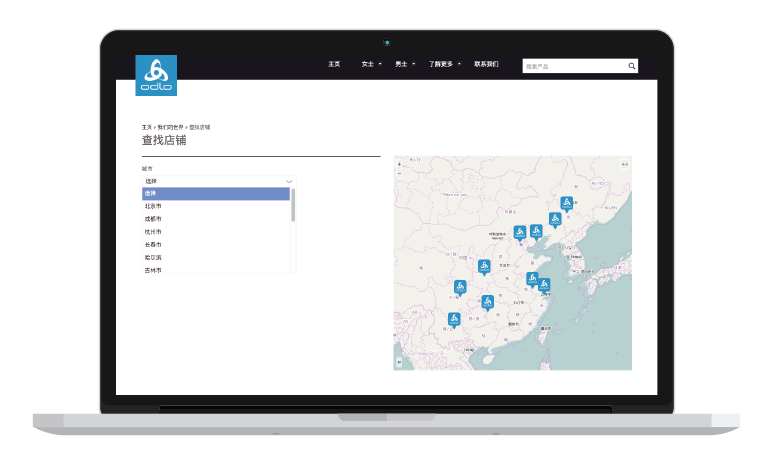 Establishing the foundations of an e-Commerce

The brand decided to perform an entry on the market step by step, allowing progressive data collection and market intelligence. They chose to leverage Chinese marketplaces traffic with a TMall flagship first.
In terms of User Experience, we kept an e-Commerce interface for this first version to facilitate the shopping experience. The product filters and product information were all there and powered by Drupal e-Commerce search api. The only difference with a "classic" online shop is that ordering and payment take place on a third party's website: TMall.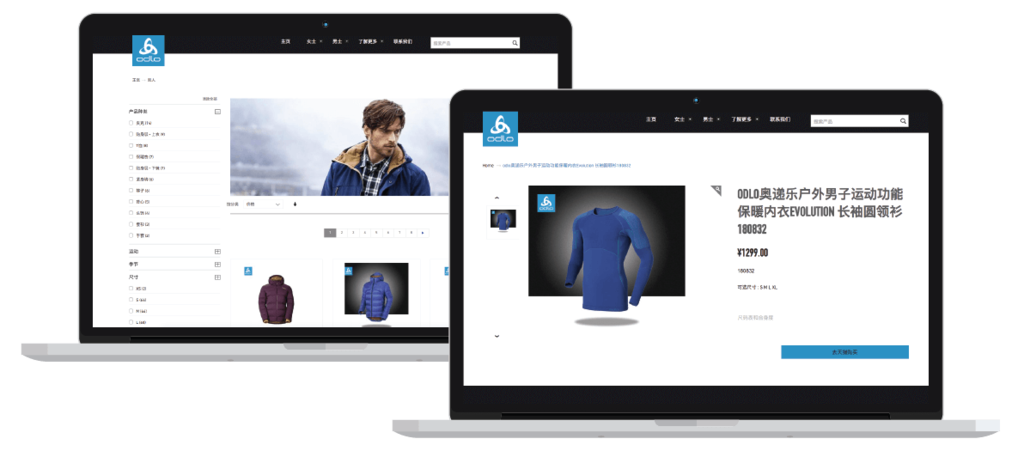 Thanks to their market entry approach, Odlo built the premises of their e-Commerce while shaping their branding, optimizing their SEO and enlarging their local consumer database.
Once the audience was wide enough, we've enabled Alipay payments on the website so shoppers could purchase products directly from the website.
RESULT
IT Consultis is delighted to have helped another company set foot in the Chinese digital world and take a piece of the world's largest e-Commerce market.