With the obsession of increasing sales and surfing on the digital wave, China is currently the playground for O2O startups, with Chinese Internet giants Baidu, Alibaba and Tencent (BAT) as their main investors. For the past few years, companies connecting users to stores have been popping up and filling our screens with loads of discounts. From food delivery with Dianping to having a professional masseuse coming to your place, Chinese consumers have never been more glued to their screens.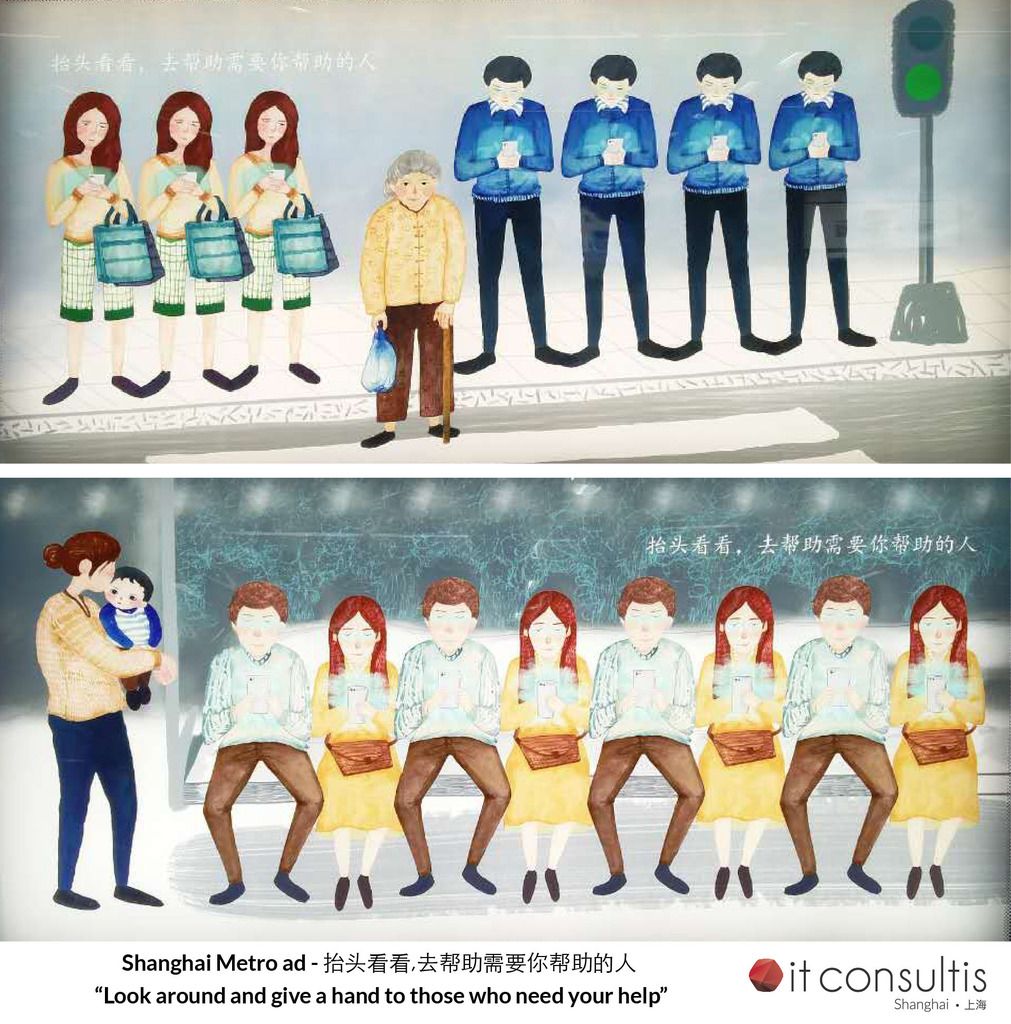 Definition of O2O
O2O acronym itself can refer to Online to Offline or Offline to Online. It means taking advantage of the online channel to enhance offline shopping experience, and the other way around; using the offline channel to bring users online.
For example, offering coupons online to be used in-store, or paying via Alipay for your Coke at a 7 Eleven.
The goal for O2O is to blur the frontiers of all channels to create a seamless customer experience for a maximum conversion rate, regardless of where users make the final purchase. In other words, O2O aims to unify all channels into a single omnichannel.
The digital influence factor
In today's connected world, we can't completely divide revenue made by brick and mortar stores and revenue made online. Each will likely influence on the other and both will contribute to increase global performance.
Leveraging digital to meet customers' expectations is what Deloitte calls the "digital influence factor" in Navigating the new digital divide - May 2015.
According to PWC's recent Total Retail Survey, stores in China are inadvertently becoming showrooms for online shops. With 86% of Chinese consumers intentionally visiting stores before purchasing online with the following key drivers:
91% of respondents said it was because there were better prices online
83% of respondents wanted to see, touch or try the products first
63% of respondents wanted to be delivered
Although China has an Internet penetration rate of only 46%, the head count is 641 millions users - to compare with the US, China has more than twice the US Internet population with only half the penetration rate the US have. So imagine the impact of a well designed O2O strategy in China, targeting these millions of connected people.
Some Chinese O2O practices
Different industries will of course use different techniques as each pursues different goals. What is relevant for brands selling electronic goods might not be efficient for brands who sell biscuits.
If you want to buy a new fridge, you might want to look online for customers' reviews and take a look at the product in-store, before purchasing it and having it delivered to your home. You probably wouldn't have the same journey should you want to buy a 15RMB packet of cookies.
O2O to enhance Customer Experience
Digital can bring customers to your store and then, enhance their experience while they are in-store. Ever the trailblazer, Ikea is a good example of this. Ikea's website shows you real-time store stocks and gives users the option to create a shopping list that can be printed and brought to the store. Ikea's mobile app has the shopping list function too and indicates where to pick up your products and tick products you have collected already. The downside of this strategy is it might be the end of Ikea's famous pencils.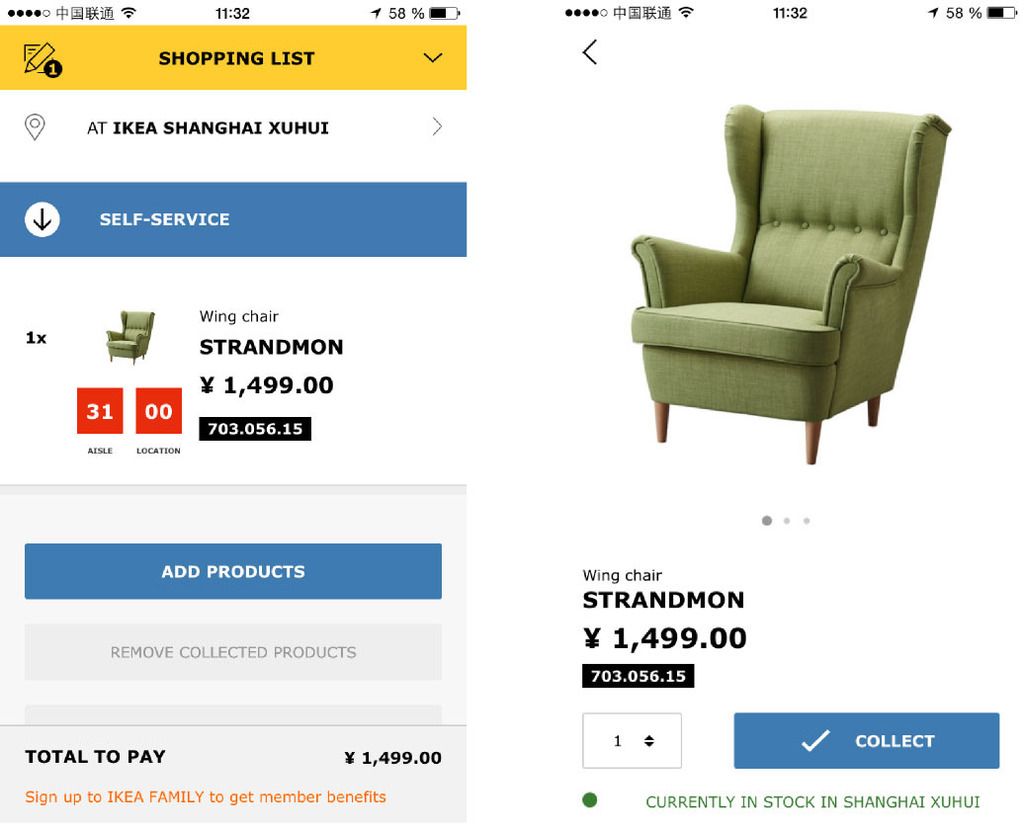 Luxury brands are also using plenty of O2O techniques to provide their customers with an even more exclusive experience. Through their WeChat account, Burberry offers a Click and Collect option, enabling in-store staff to give customers advice on product care and returns process, something you can't expect from the kuaidi guy if products are delivered at the door.
Other luxury brands, such as Michael Kors and Coach, give their clients the ability to book an in-store appointment from the brand WeChat account, to receive a personalised shopping experience at the brick and mortar shop.
O2O to boost offline performances
Haidilao Hot Pot restaurants are famous in China for their food quality and customer service. They push the customer service theme so far that there's now even an ayi to hand you paper and hand moisturizer after you wash your hands. Haidilao is so popular that queuing is almost mandatory every time you want to dine in this restaurant. During peak times, you can expect to queue for more than an hour.
Haidilao could have continued the way it was. If people are willing to queue, why not let them? But this brand is all about great service thus great Customer Experience. To make waiting a little more comfy, they offer free manicure, phone cleaning (only in China) and even shoulder massage (you read that right). Bringing some kids with you? No worries, there's a playroom supervised by some ayis too so you can just relax and enjoy your massage along with free snacks.
What does it have to do with O2O? Again, Haidilao could have stopped there but instead, they went the extra mile. They created a WeChat account where you can check which restaurant has the shortest queue, or directly ask for a queuing number in advance at your preferred location. They tell you when to get there so you don't have to wait forever on a stool at the restaurant. You can also pre-view the menu and start ordering what you want so that everything is ready when you arrive at the restaurant.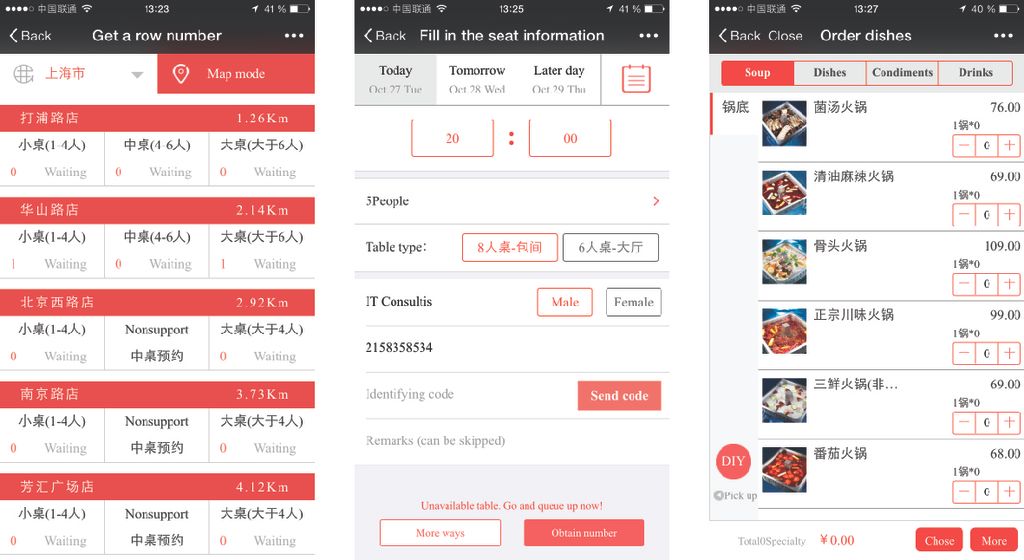 O2O to increase brand trust
You might have heard of the numerous food scandals being uncovered in China, whether it is fake baby milk powder or rat meat here and there. No wonder food safety is one of China's major concerns.
Below are a few creative examples how the F&B industry in China is using O2O at their advantage to re-assure consumers about their products:
In the organic consumer goods field, the Certification And Accreditation Administration (CNCA) created traceable stickers with a unique code that can be entered into the CNCA's website to verify products are genuinely organic.

With Chinese struggling with counterfeits, some high-end liquor brands like Remy Martin are responding with smart bottles that connect with the brand's mobile app to verify if product is authentic and certify that bottle has not been opened yet.
Another industry has unexpectedly tapped into WeChat: healthcare. Hospitals in China are increasingly using the potential of their WeChat account to facilitate appointment booking and prevent bribery.
Wait. Did I say bribery? In hospitals? Yes, if you were not aware of this particular aspect of China's healthcare, here's an article which will give you a good picture of what's happening in Chinese hospitals.
O2O to outperform logistics
This year's Singles Day hit a new sales record. Again. But the difference with this year is that Singles Day has embraced O2O.
Previous 11.11 days in China caused chaos in deliveries, delaying many packages and impacting regular business in China. So this year and according to Alizila, physical stores stocks and online shops stocks have virtually merged so consumers were delivered by the nearest stock, reducing delivery times. In other terms, it's pretty much like Alibaba set up a CDN (Content Delivery Network) to optimize their delivery system, stores and online shops stocks being the servers and content being the products.
And as if there was not enough online shoppers on that particular day; Taobao's mobile app was pushing notifications to consumers entering any of the participating stores through location based services. From the brands' perspective, some of them like Haier dedicated a showroom space in-store for products that later were on-sale for 11.11.
Chinese consumers' love for their smartphones is feeding brands' O2O strategies. However, the proliferation of O2O in China has also led to a price war and the decline of many start ups who could not stand out among the cutthroat competition. Knowing how quickly Chinese consumers have changed over the years, from a tech novice to sometimes a bling bling tuhao, it will be quite interesting to see how brands will adjust their O2O strategies in China to keep up with this multi-layered Chinese target.
A high-performing omnichannel strategy requires good tracking of all steps of a customer's journey. Every single point of contact a user might have with a brand should be customer experience optimized. This will keep the user in the conversion loop to eventually lead to a sale. Although channels should not compete with each other but work together; there might however be a small bump if businesses operate with a franchisee system. This would mean each branch would ultimately compete against each other. Don't worry, there's still a way to overcome this but we'll talk about this in another article.