Released by Tencent's Senior VP and WeChat creator Zhang Xiao Long this week, WeChat is testing the brand new feature "Mini Apps". This update has the potential of a pipebomb. In fact, the platform's extension will enable its users to directly download any sort of app registered on WeChat without going on the App Store or Google Play.
Feeling excited?
In a big and not so far picture, mini apps could sign the achievement of finally becoming a "one-stop platform" for Tencent's green app. Just like Amazon and Taobao did in the e-Commerce industry, WeChat could outperform all the other social media platforms when mini apps will be publicly launched. From an app that was initially born as text communication and that then added integration of online payment system, online and video ads and coupons, WeChat is making itself more revolutionary than ever.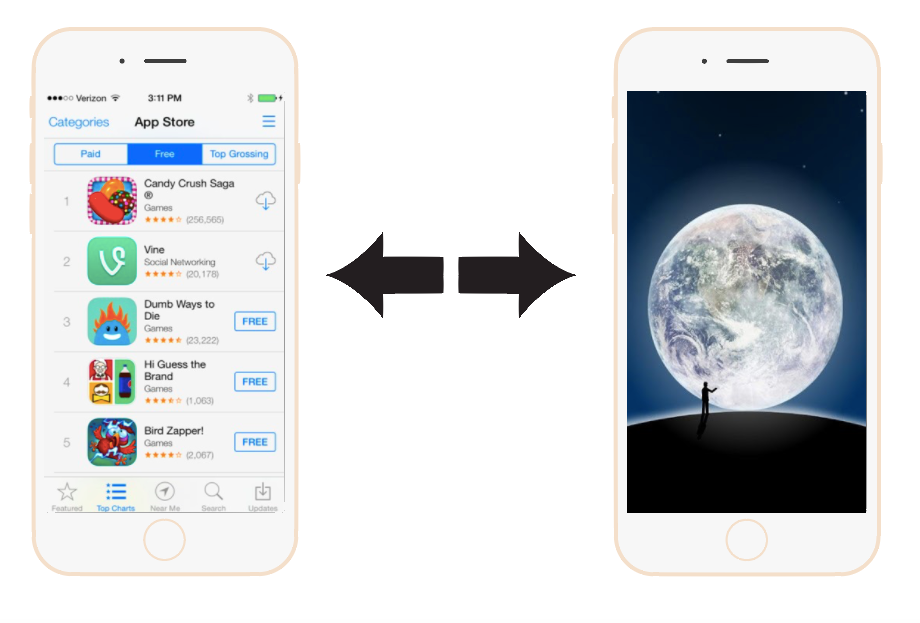 Potential benefits
For the ones that raised up some problems and may be questioning what are the real advantages for both end consumers and developers coming from the future in-app Mini-Apps, WeChat has answered already.
Mini-apps will be lighter then the current ones and therefore occupy less storage space, as well as easier to use for the final user.
On the developers' side, the ones that will mostly benefit from them are the ones whose applications are not very familiar to the public. This simply because downloading an app we don't know "scares" us somehow and feels like waste of time and space on our smartphone.
Therefore by deleting the online store "downloading barrier", those apps will have more chances to receive more exposure and therefore higher amount of traffic and usage.
Concerns
Even with all these great promises, the news could not avoid skepticisms. The most skepticals raised some relevant concerns:
WeChat multitasking issue: the green app can't enable the usage of multiple apps at the same time.
Absence of compatibility with technology for games i.e.Unity.
Users may prefer running some apps on the desktop rather then having to open WeChat on their mobile.
The major conclusion that arrived from this skepticism is that the Mini-apps feature cannot ultimately replace the "whole thing" , that today is represented by the App Store and Google Play for iOS and respectively Android.
Future business opportunities for brands
However, if we think in a brand perspective, the opportunity that comes here is to jump directly from advertising to conversion. How can they do that? Imagine an ad of a low cost flight for the Philippines for the Chinese national holiday week with an incorporated link that brings to the mini app section. In this section, the user can book directly the flight with Alipay without having to stop by the website and wait the downloading time.
Or again, the same story but for the latest "two-pizzas for one" Monday promotion by one of the Italian restaurants in Shanghai, that will avoid the need of calling to make a reservation.
Lastly, another opportunity that comes for the platform is to leverage the beacon technology to give customers real-time customized services. In fact, it is well known that hotels are going to substitute room keys with beacons and are experimenting in-room beacons to set room's temperature, lights use and so on. Imagine to be in business trip in Sweden in February, where the average temperature is between -22 and -3 degrees and after a long day of work you want to relax and have a bath in the hotel without having to wait for the water to fill it. You can pre set up the room temperature and the bath's water one before arriving in your room, so that you don't have to wait any time and feel cold when you're back.
Conclusion
If that was not convincing enough think about this: "Can you imagine order a taxi, book a restaurant for a date, order groceries and book the cinema tickets for the next Star Wars episode all at the same time and extent this service to another level, by giving the user several alternatives of choice?"
Well, that opportunity is not so far from today, but having a good user experience on an APP that looks more and more like an OS will probably be difficult.
But let's wait and see if WeChat can once again surprise us by being disruptive.