According to a recent study by Openmarket
over 2.1 billion people use smart phone messaging apps such as WeChat, WhatsApp and Line.
For the happiness of its users, WeChat is not only able to provide fast instant messaging but also news updates, browser functionality, mobile payment, "walkie-talkie" and many more fascinating features.
WeChat is what 806 million(in August 2016)smartphone users use their handsets to interact every day, and it also presents a fantastic opportunity for marketers as WeChat campaigns are becoming a hot trend for gaining more followers. But what are the ways that brands can engage with WeChat users? Let's have a look.
QR Code and O2O Conversion
One of the simplest ways to generate more website traffic and increase sales potential is through QR Code conversion. Directly scanning a brand's QR code and following the company's account. From there, users receive an automatic message with a link to a webpage, which can then authenticate the user to WeChat login API. The user is then free to navigate the website. Some people might refer to it as a Offline to Online (O2O) conversion.
Gamification campaigns
Gamification campaign has become a hot trend to generate more traffic and attract more followers through a process where people can actually take part of it instead of being a passive acceptant.
For this reason the "Gamification" of WeChat marketing campaigns should be highlighted, especially where the Far East is concerned. Tying in games with campaigns is about attaching an interactive element, rather than always being a fully designed "level" style format. For example, Swiss watchmaker Tissot created a game for users to "wind" a watch on the screen by spinning their smartphones clockwise as quickly as they could. Sephora launched a swipeable campaign to promote its in-house brand. Similarly, the campaign has two features titles "Swipe it, shop it" and "Beauty uncomplicated".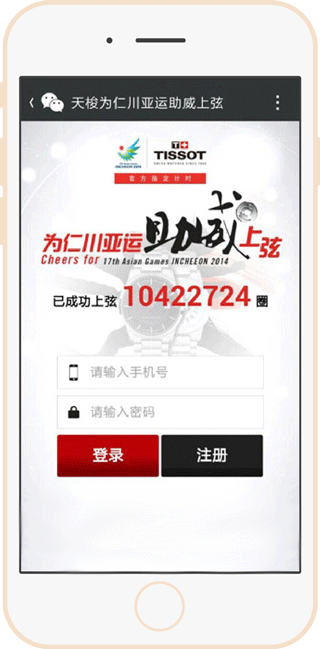 Club Med, one of the leading tourism specialized companies had an amusing campaign that introducing gamification to their booking system. The WeChat H5 campaign involves several questions, following a Tinder like user experience, leading to some recommendations and coupons distribution.__ Launching this gamification campaign, motivates Chinese consumers to pre-book their holidays with Club Med and the count down ensures that users will book their trips as soon as possible.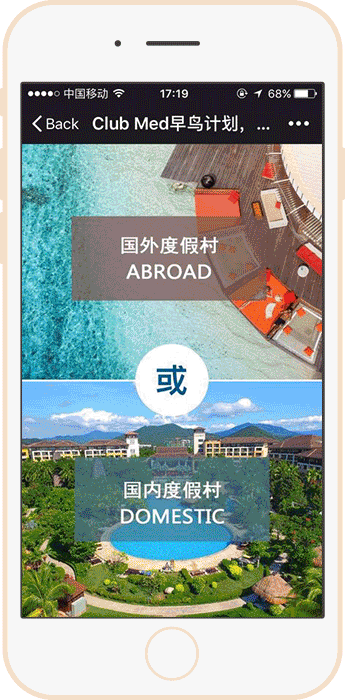 Coupon campaigns
Coupons are another brilliant way to involve WeChat users in campaigns and get them sharing content. WeChat enables "friends shared coupons", which notify users' friends when they have received a coupon that is also accessible to their friends list. It is a cool way of spreading the word as widely as possible and boosting brand awareness. Also including the offline O2O coupons which allow users to present a reference bar or QR code in store to redeem their value - are perfect for your WeChat marketing drives.
Jing Social is a great CRM tool which helps with generating the coupon on WeChat. It will analyse the customer data based on the collection of results. Coupons will be sent based on the analysis of each individual afterwards. Feel free to check out more details from how to set your loyalty program.
Hybrid Campaigns
If you can successfully combine two of the techniques above— gamification and coupons —you could be on to a winner. Coupons can act as nice rewards for WeChat users that complete or are successful in games. They give the user an incentive to play and also add more desirability to the coupon itself, as it has to be earned rather than simply being given away.
What does the future hold?
A large share of data suggests that while a few brands have caught on to the game and coupon marketing features through WeChat, there is still a largely untapped potential. It is clear that those brands who take the WeChat marketing initiative sooner rather than later could reap greater rewards and achieve good return on investment in the long run.